Vikings, Lady Vikings open basketball season with pair of road wins over Jumpertown
(G) North Pontotoc 71, Jumpertown 27
Jumpertown- The Lady Vikings opened up a 16-3 lead and never let off the gas as they cruised to a 1-0 start with a 71-27 road win over the Jumpertown Lady Cardinals.
North Pontotoc used an attacking full court press early and generated 6 steals and created 9 turnovers in the first quarter which led to several easy buckets and a 20-7 lead after one. Bindi Seale and Maddie Guerin each hit a three pointer and Anna Brooke Sullivan put up five points.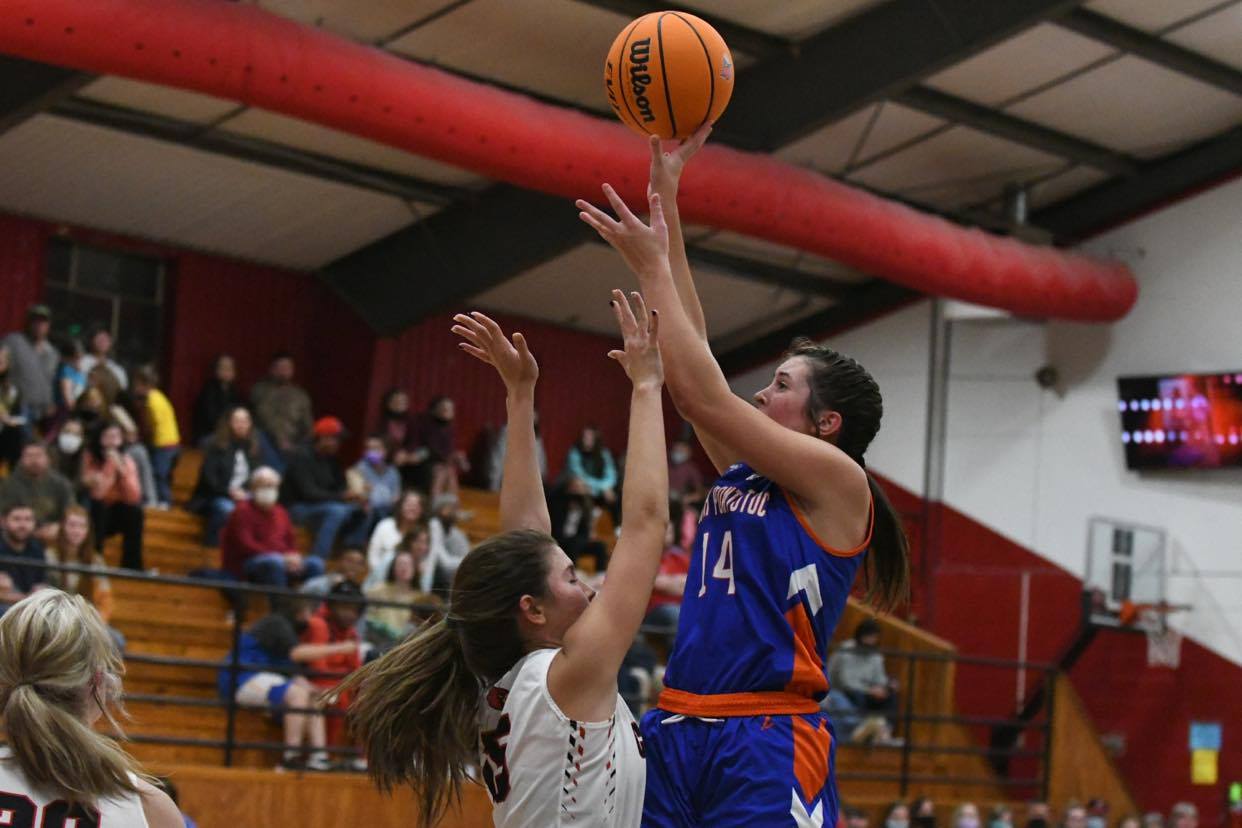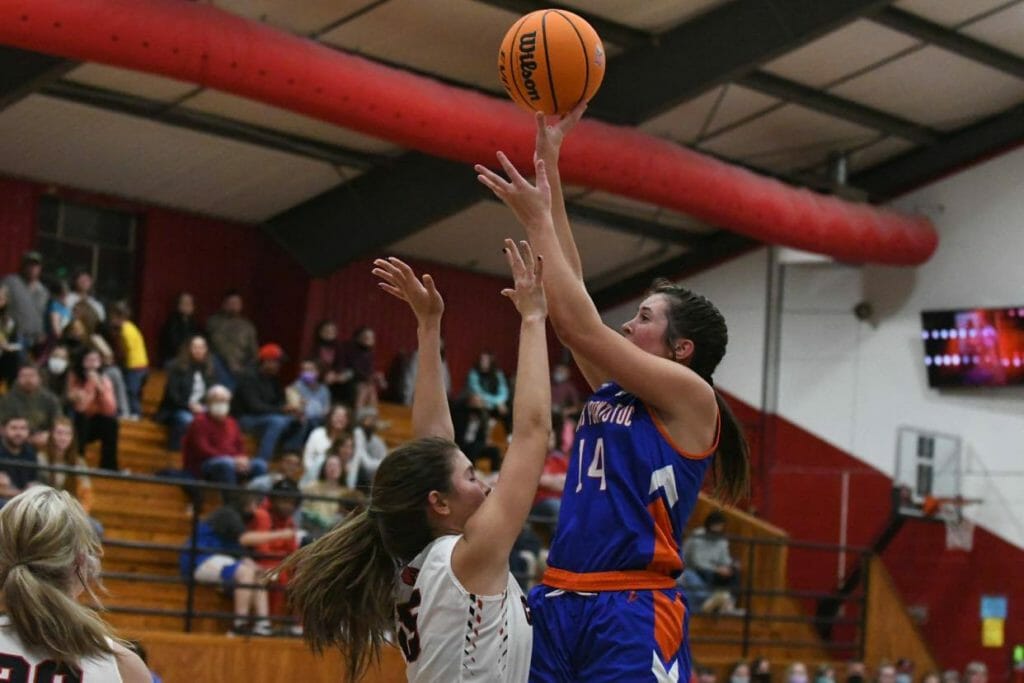 The Lady Vikings were in full control throughout the game and used a balanced offensive attack where 10 players scored in the contest.
Shemiah Hadley led with 18 points. Guerin added 11 and Sullivan contributed 9.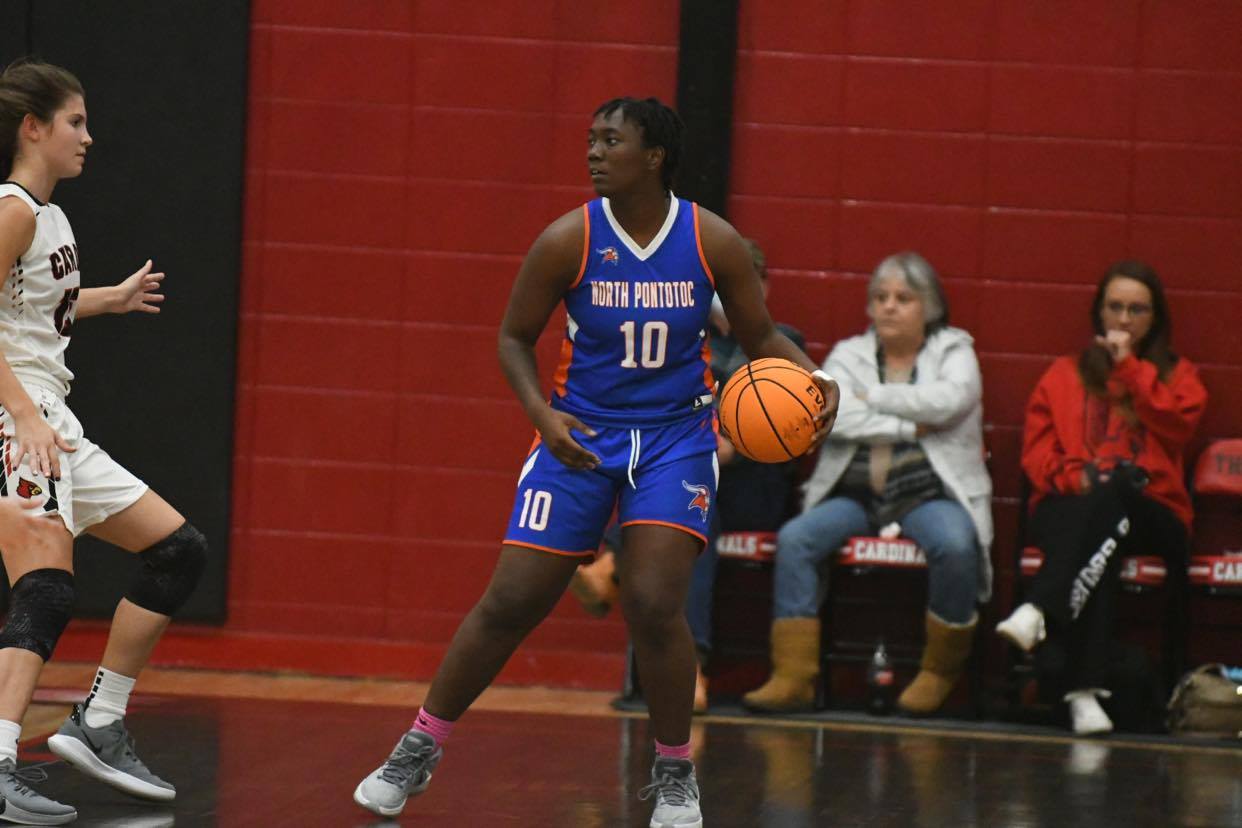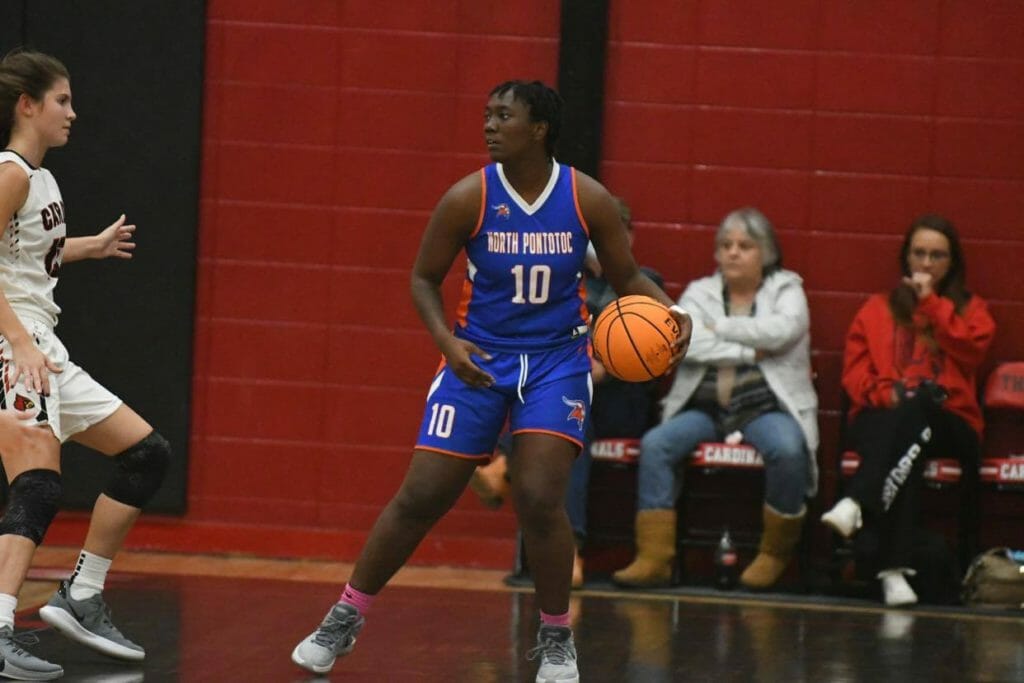 (B) North Pontotoc 78, Jumpertown 50
The Vikings started the season with an offensive explosion from Ty Roberson and they cruised to a 1-0 start with a 78-50 win over Jumpertown.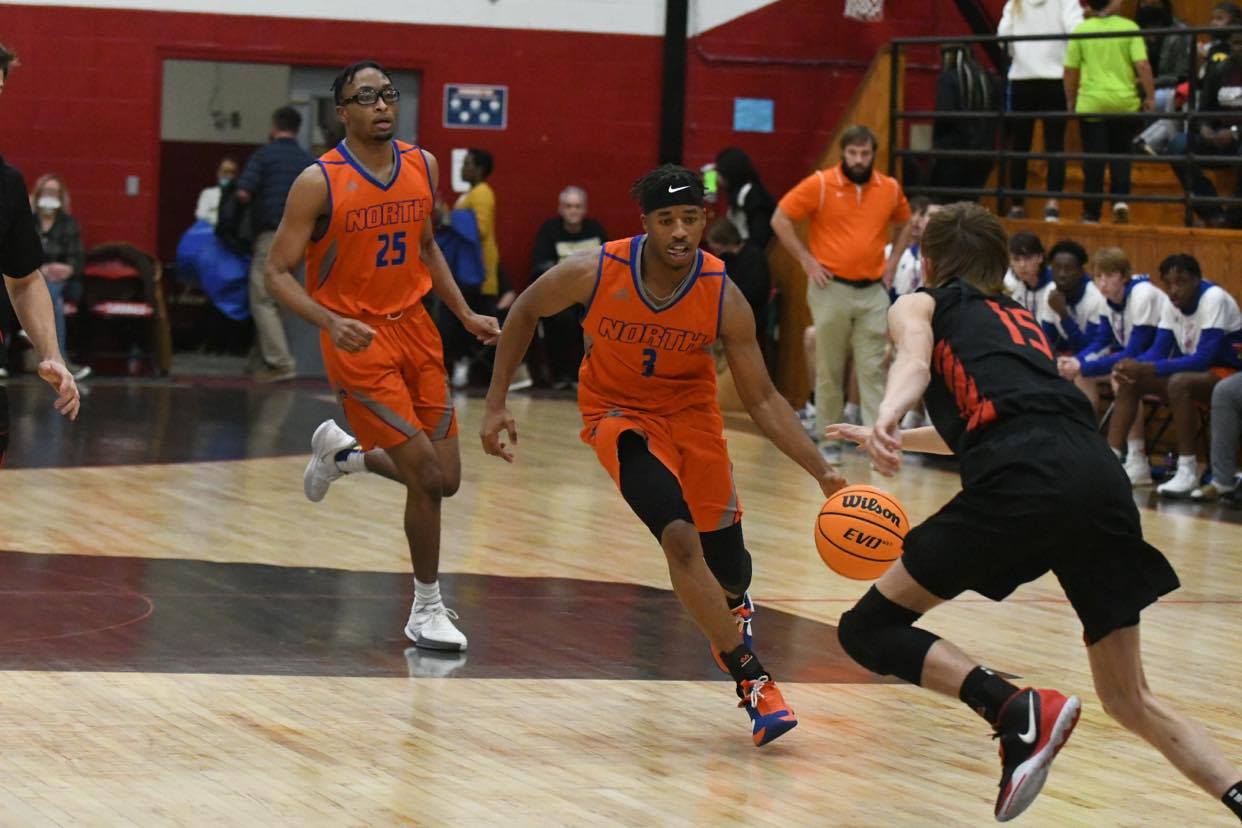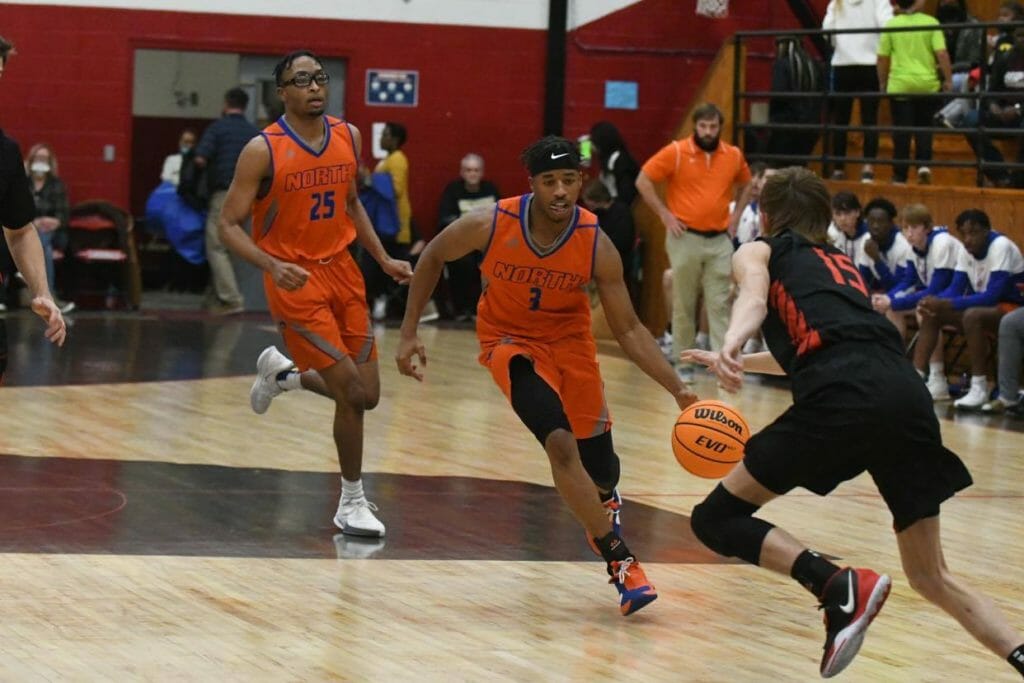 Roberson set the tone early with 14 first quarter points and North Pontotoc never trailed in the contest as they built a 45-26 halftime advantage.
The Vikings would connect on 7 three pointers as a team, including a pair from Jordan Meaders who finished with 13 points, but the majority of their damage was done in the open court.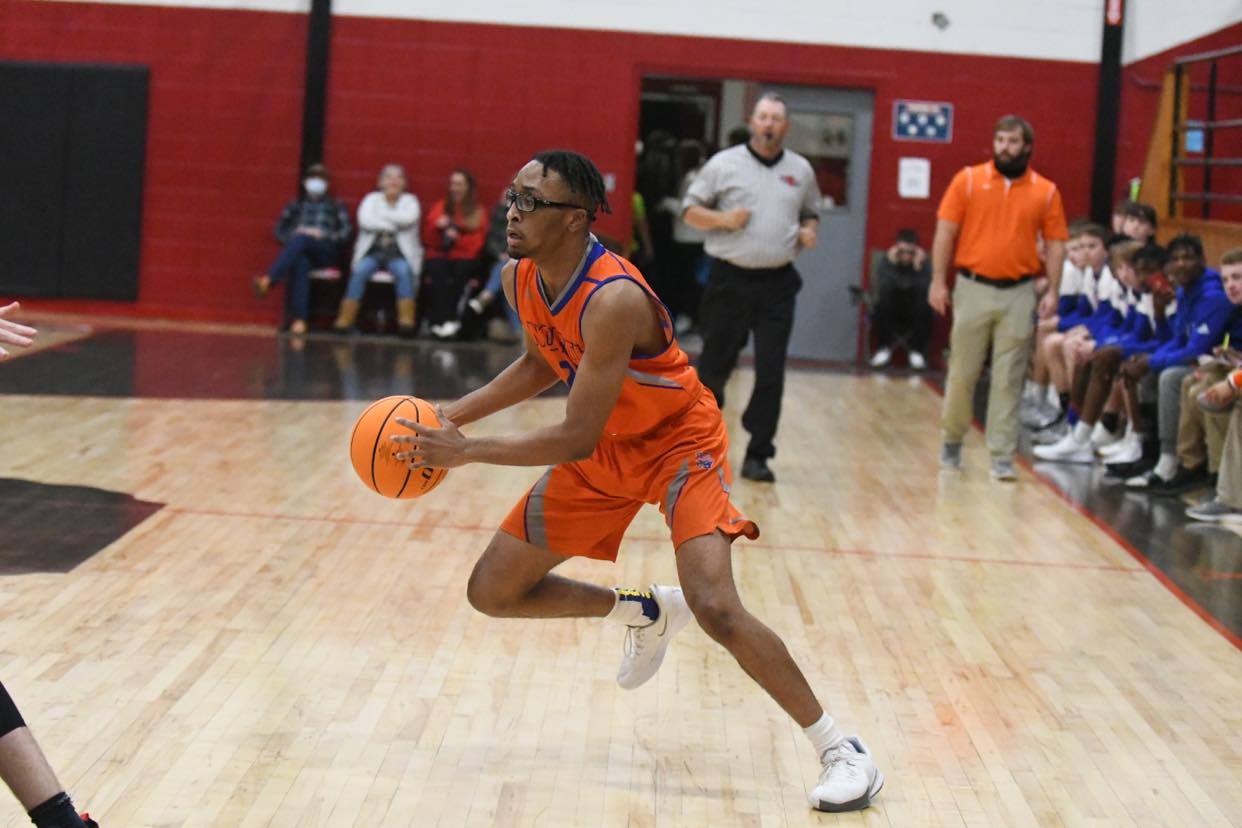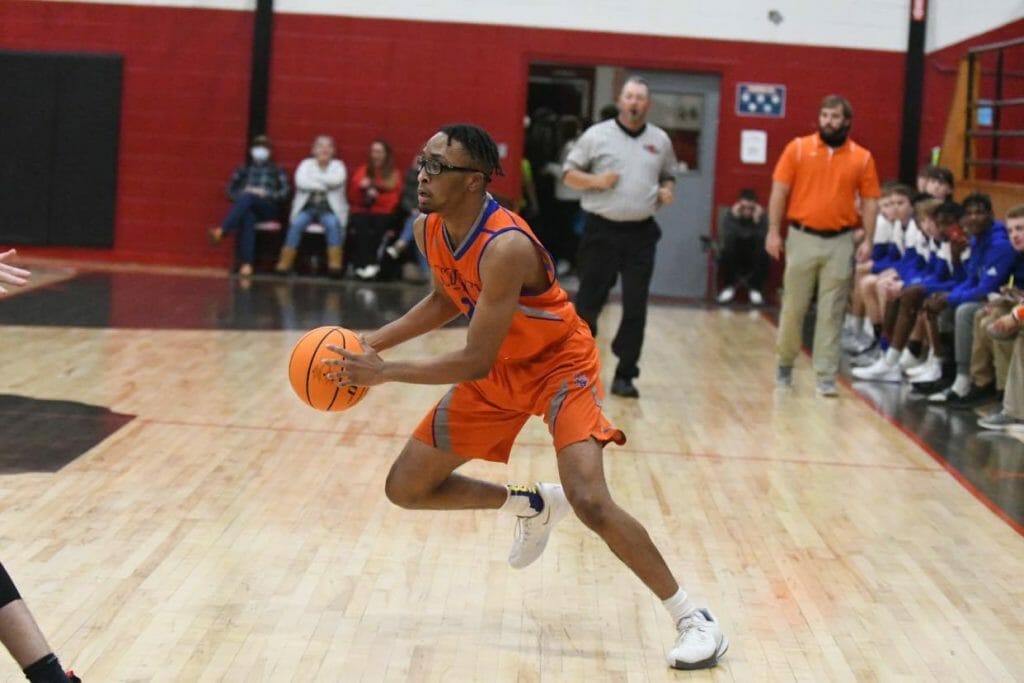 Roberson was the engine which drove North Pontotoc on Thursday as he finished with 37 points. Anthony Bean added 10 points to round out the double digit scorers.
See more pictures from the opening game of the season on the Pontotoc County Sports facebook page. North Pontotoc opens their home slate on Tuesday against West Union in boys and girls action.